Are you planning to start learning how to surf? Experts advise that starting with the best beginner shortboard is good, which can help you understand the necessary surfing basics and tricks quickly.
We are passionate about surfing. That is why we have continued to offer some of the best foam board surfboards you will find online. We have maintained an outstanding manufacturing process to ensure you will always find beginner surfboards to buy in wholesale on our site. It is our top priority to ensure you find the best beginner shortboard to achieve your dreams of becoming an excellent surfer. So for us, it is more than just a business, it is a lifetime commitment.
Physical Features of the Best Beginner Shortboards for Surfing
The benefits of using a board designed for beginners lie in its physical features. These boards are made with features that allow you to easily use them, even if it is your first time surfing and chasing the waves.
We advise you to choose the beginner foam board surfboard or the fishtail surfboard. These models have specific features that can help you progress and reach an advanced surfing stage in a few weeks. For starters, here are the features you should look out for:
Stability
The surfboards for beginners are made to have a weight that allows you to learn and master your skills without falling over. These are primarily highly stable boards which are also great for paddling and chasing small waves.
We have made it easy for you. No need to go looking for proof that a surfboard is stable. All our designs for beginners are durable and can learn the best surfing skills from scratch.
Rounded Nose
Beginners should start with a surfboard that has a rounded nose. This way, you can avoid injury during a clash with another surfer. Also, the round-nosed boards are easier to maneuver through small waves.
Fishtail Surfboard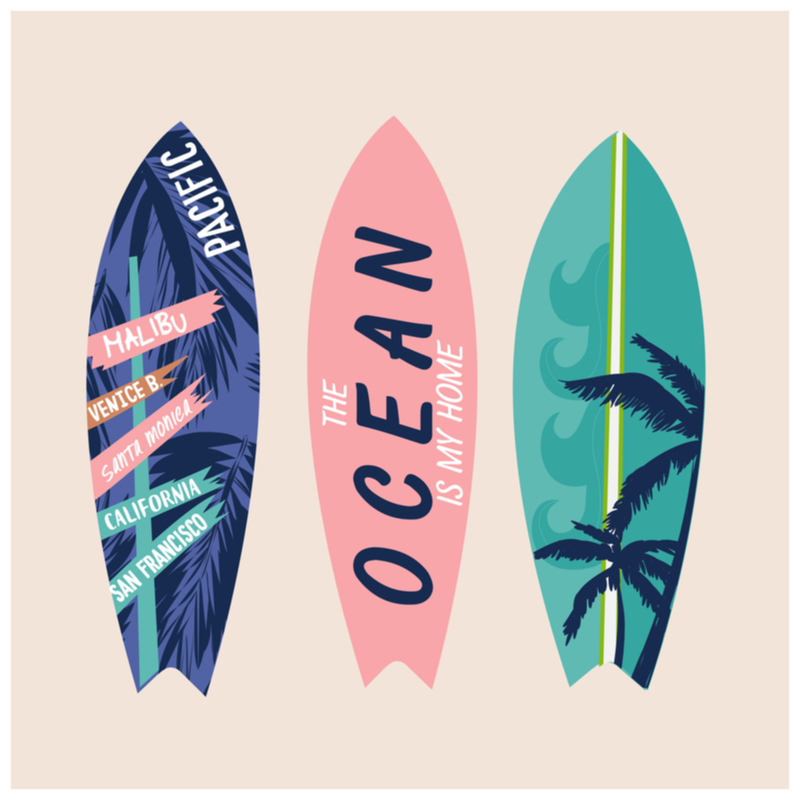 Also, the fishtail on a surfboard should be another feature you should look for when buying the best beginner shortboard to learn surfing. Those tails work similarly to the tails on a real fish, helping you maintain balance while paddling or catching small waves.
Volume
The volume capacity for a beginner surfboard determines your ability to float with the board without stress. Boards with an adequate volume are also easier to use generally. Therefore, another feature we have included for beginners is to cut the stressful part of learning how to surf.
Length
The average length of surfboards for beginners should be seven to eight feet. These boards are also under three inches in thickness. You should check for these specifications while choosing the best foam board surfboard.
Advantages of Using a Beginner Surfboard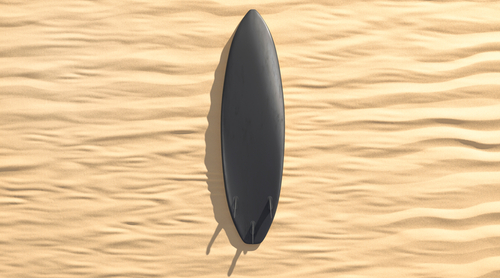 There is so much talk about buying boards designed for beginners. It is the best way to start, especially if you like the fishtail surfboard. However, many people still think it is an overrated idea. You only need to speak with someone who started learning how to surf with these boards to understand how to learn and improve their skills faster.
Here are the top advantages of learning and improving your surfing skills with the best beginner shortboard:
Top Quality
These boards for beginners are durable and last for a long time. The makers know that beginners are most likely to use their boards for many hours daily. Therefore, they focus more on enhancing the board's features to give you more value for your money.
However, we should indicate that you will only enjoy using foam board surfboard and other beginner versions if you buy them from a trusted company. With thousands of excellent reviews and a growing customer base, we recommend you buy from us. We have the best beginner shortboard at amazing prices for bulk purchases.
Comfort
We know you are only getting used to the surfboard, so your comfort is essential. You need to enjoy paddling and catching small waves during your early days of practice. That is why you will find most beginner foam board surfboard models with cushioned tops for added comfort.
Resale Value
After mastering the best surfing skills with your foam or fishtail surfboard for beginners, you can sell it again to another newbie. These boards are always in high demand, so you sell them and use the money to buy a board designed for intermediate or professional surfers.
More Control when Surfing
The best beginner shortboards allow you to have more control while surfing. That means even if you make mistakes while learning surfing tricks, you should be able to adjust and recover your balance quickly. These boards have the best specifications regarding length, volume, and thickness.
Aesthetics
The boards for beginners somewhat mark your entrance into the surfing world. They always look so beautiful, colorful, and exciting. Hence, we use crazy and confidence-boosting designs to enhance the physical features of these boards. In addition, the fishtail board is always a beauty to look at. You will love it.
Usable During the Day and Night
Surfers who would like to enjoy an evening chasing the waves will like the foam board surfboard for beginners. These boards can be used day and night. The color patterns and physical features allow you to control your surfing even in the evenings when visibility is low.
Everyone can use beginner surfboards. Even the professionals often use them when they feel like chasing small waves. They are an all-time favorite in the surfing community.
Buying Surfboards in Bulk
Over the years, we have established our business to become the go-to choice for the best beginner shortboards, whether you want the fishtail surfboards or other versions. We guarantee that you will always find what you need on our site.
Our customer service is excellent, so you can get the best guidance if you are spoiled for choice. Let us help you start learning how to surf with outstanding boards.