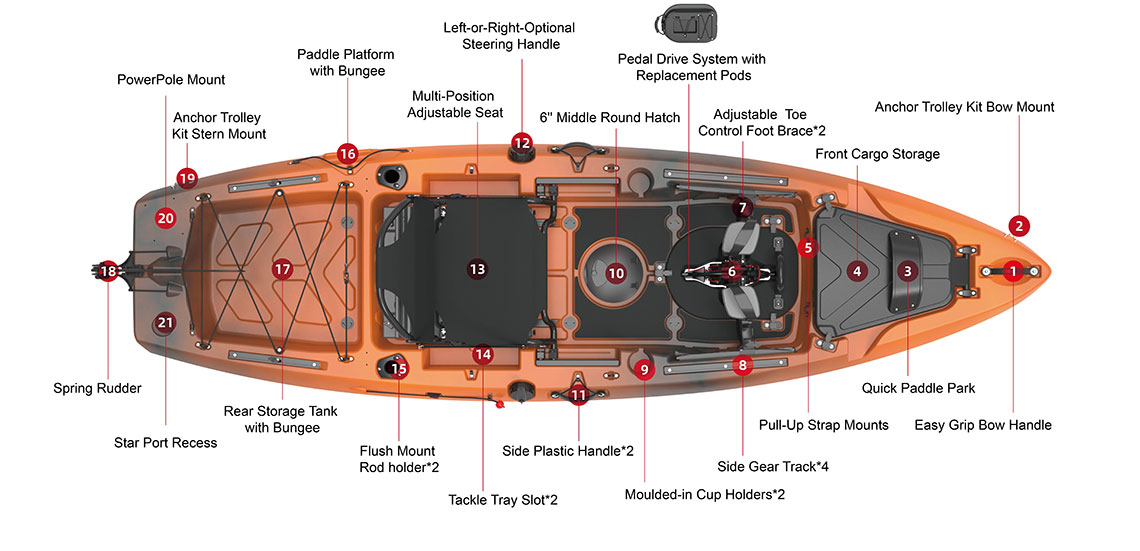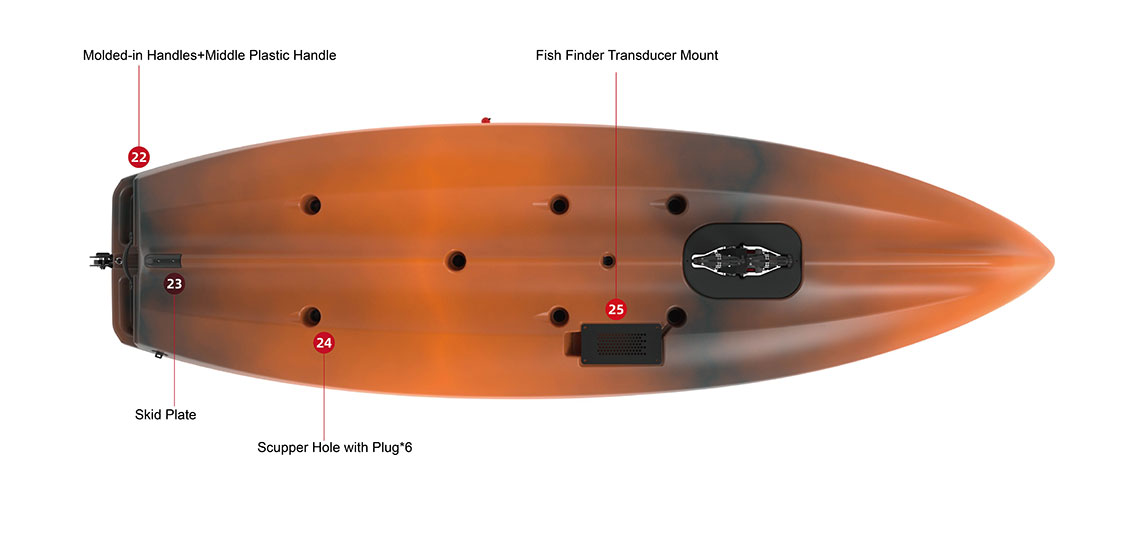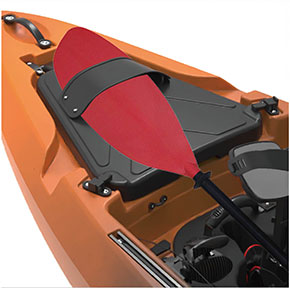 Pruža vam brzo mjesto za parkiranje vašeg vesla ili sidrenog stupa kada se prebacujete s veslanja na zabacivanje.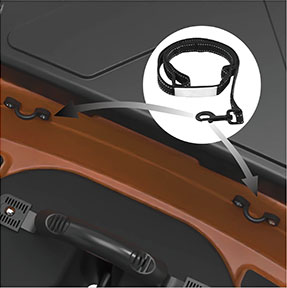 Uz pomoć zakačene trake za pomoć pri povlačenju, mogli ste se podići kao na tlu.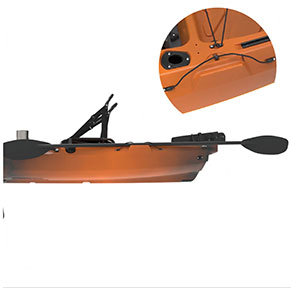 Where to put your paddle on without making a noise, stay quite and focus on your prey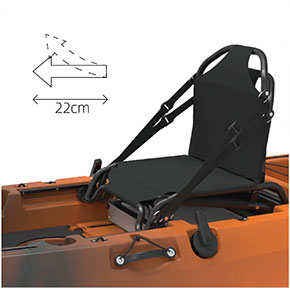 The Seat slides forwards and backwards for optimal pedaling adjustment, and this long adjusted distance means it fits almost everyone's height. Ultimate all-day comfort with 2 seating positions from low-to-high positions and optional sitting ways. Just lay back and enjoy.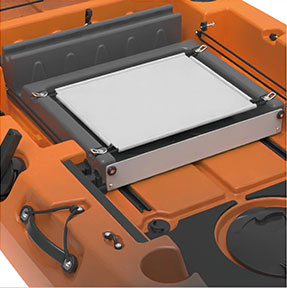 A specially deisgned container with covers. It slides together with the seat. Where your extra tackle box and other stuff go.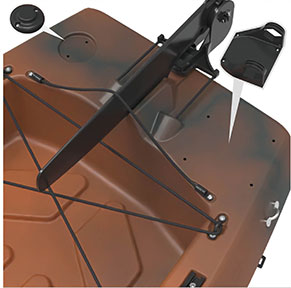 Dobro će doći ako ikada želite dodati Powerpole, sigurnosnu zastavu instaliranu na zvjezdanoj luci na svoj kajak.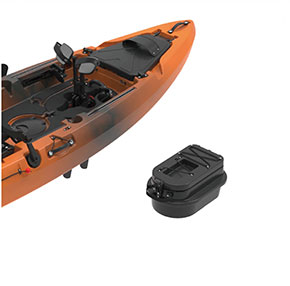 Pedal Drive Pod — Convert the kayak to a foot pedal powered kayak. Soft Bait Pod— a bungeed area and a huge recessed container for Berkeley gulp soft bait box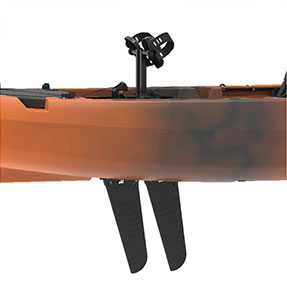 Matching with pedal drive pod, this easy-clip flap pedal system would offer an all-day fun cruise. Durable, reliable, adjustable, comfortable.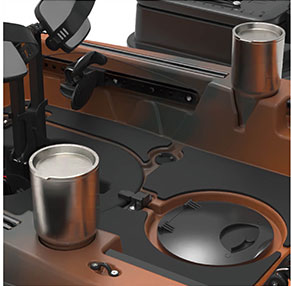 While you're about to long time kayaking, stay hydrated!