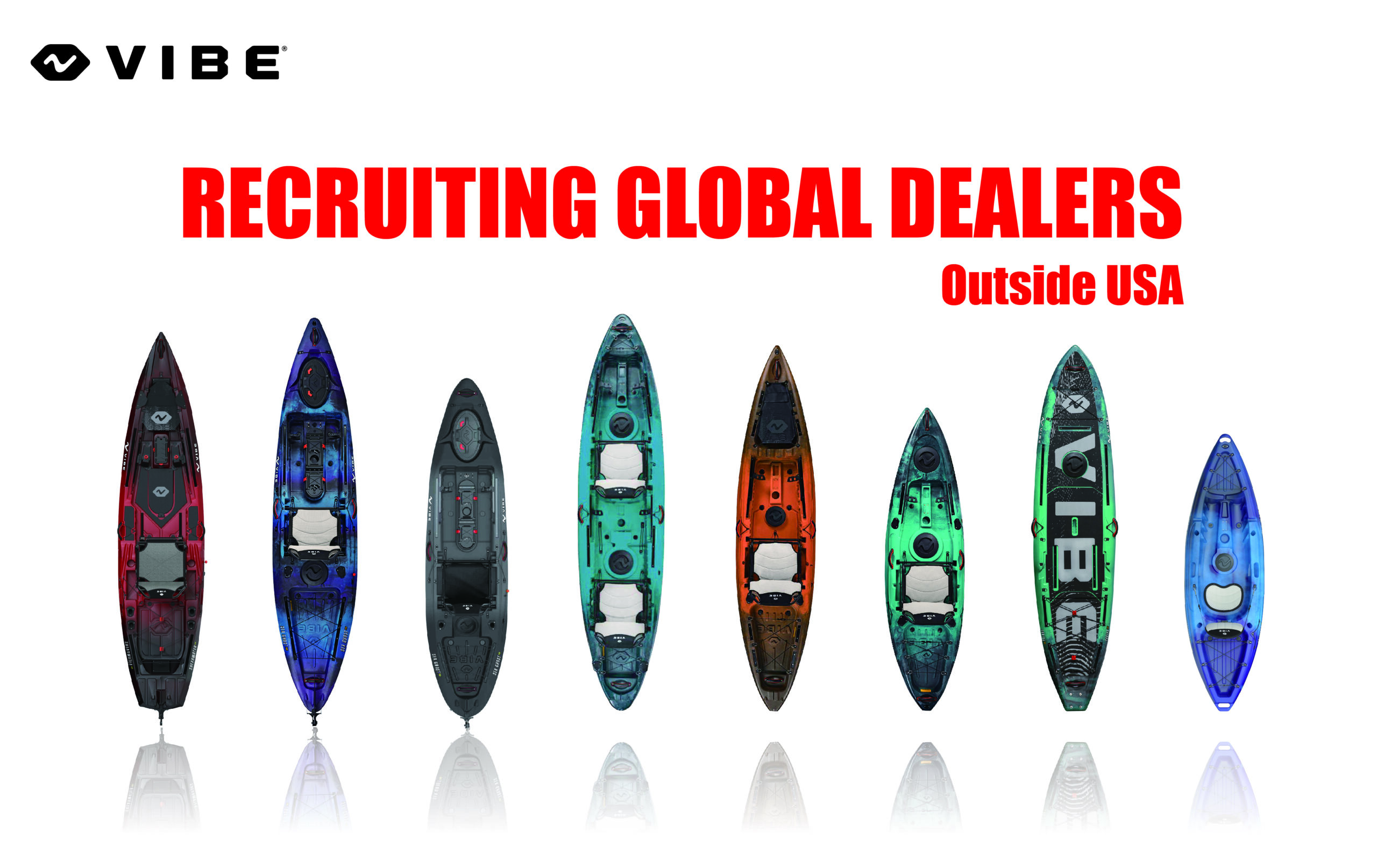 Vibe kayaks are now finally recruiting global dealers!!
As the sole factory of premium kayaks of Vibe, we're authorized to find dealers worldwide.
As long as you have your way of selling/renting kayaks, you can get the dealership at a great price. All the Vibe kayaks are packed for retail, ready to ship, and prepared to make you a win-win deal!