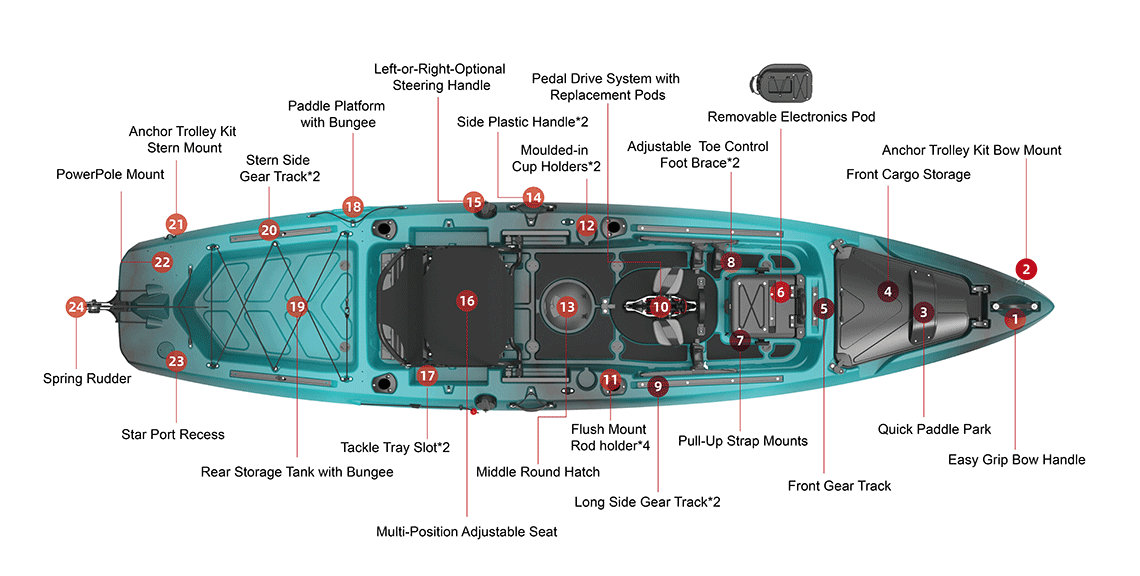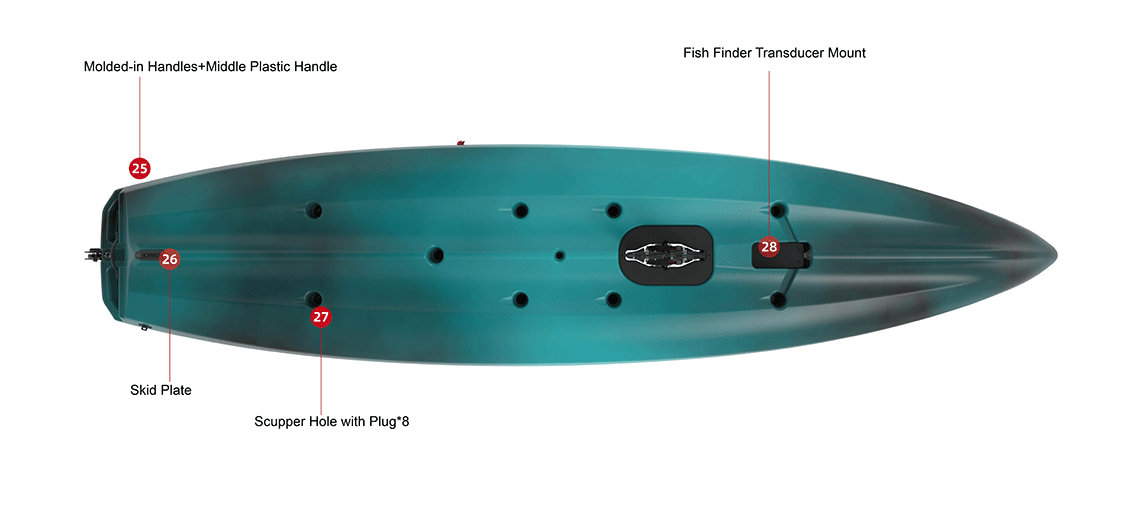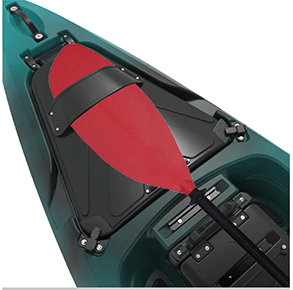 Giving you a quick place to park your paddle or anchor pole when switching from paddling to casting.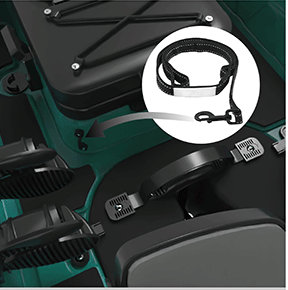 With the help of a hooked pull-up assist strap, you could get up like on the ground.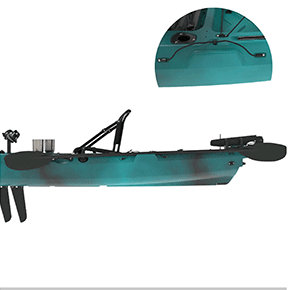 Where to put your paddle on without making a noise,stay quite and focus on your prey.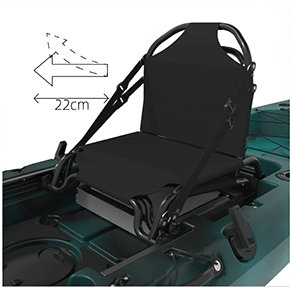 The Seat slides forwards and backwards for optimal pedaling adjustment, and this long adjusted distance means it fits almost everyone's height.
Ultimate all-day comfort with 2 seating positions from low-to-high positions and optional sitting ways. Just lay back and enjoy.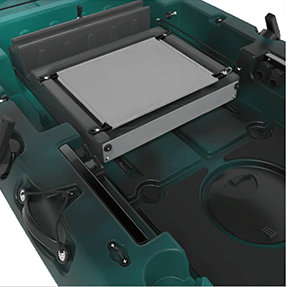 A specially deisgned container with covers. It slides together with the seat. Where your extra tackle box and other stuff go.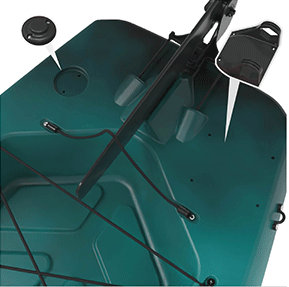 It comes in handy if you ever want to add Powerpole, starport-installed safety flag on your kayak.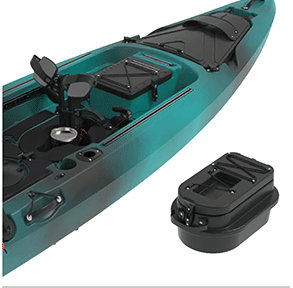 Pedal Drive Pod – Convert the kayak to a foot pedal powered kayak.
Soft Bait Pod – a bungeed area and a huge recessed container for Berkeley gulp soft bait box.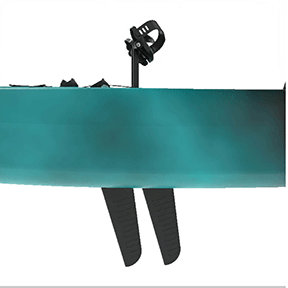 Matching with pedal drive pod, this easy-clip flap pedal system would offer an all-day fun cruise.
Durable, reliable, adjustable, comfortable.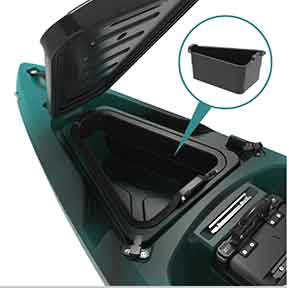 Front Removable Tray makes unloading much easier.